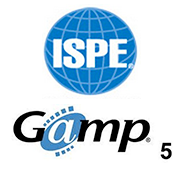 Blue Harbors offers a variety of validation and compliance services to help keep Good Manufacturing Practices in place for businesses in need. We have a team of experts ready and waiting to help you achieve validation and regulatory requirements. We specialize in Validation Methodology, Process Validation and Computerized Systems and Software Validation (CSV) in accordance with GMP, cGMP, GAMP and GAMP5. Our company prides itself in prompt turnaround time for our clients as well as excellent, personable client relations. Give us a call to see how we can help take your business to the next level and achieve peace of mind.
Our Approach to CSV
Step 1:
Determine what needs to be implemented to increase productivity and reduce costs while making the process run smoothly.
Determine the risks in the process, and create according documentation to go with the validation project.
Determine the current level of compliance with the laws and execute strategies to help company achieve validation. One area Blue Harbors specializes in is CFR 21 Part 11 Compliance and Validation. Click here to find out more.
Step 2: 
Cultivate Standard Operating Procedures that assure compliance: system maintenance, security, backup systems, disaster recovery, archiving, training, auditing and validation.
Develop and implement specific configurations for the company.
Manage and test system infrastructure, quality assurance and software development of the SDLC including testing protocol and reviews.
Perform an inventory of all software and determine the compliance and validation/
Step 3:
Provide management with documentation and specification deliverables that show everything has been completed in accordance to FDA regulations.
Adopt installation protocols and instructions.
Fulfill process-level risk assessment.
Upon implementation, authenticate that the systems are functioning as intended and detect and potential defects in the software before going live.
Upon completion of project, train IT staff as well as management and other employees.
Follow up with process improvement training.
Adopt software that increases and quality and productivity.
Computer Systems Validation, in particular, is an important process and has a lot of benefits. Companies not only see a great Return on Investment, but it's a lot easier to provide documentation that is required by the FDA as well as other regulatory agencies. It is especially important in this day and age to make sure that your company is remaining compliant and up to date. The last thing a company needs to worry about is running a liability risk. Making sure that your computer system is running smoothly and correctly is imperative for good business practices. Also, it greatly reduces labor costs and increases productivity by all employees who use the technology. It also helps companies in detecting any defects early on, before they become a bigger issue. Validation is an ongoing necessity because software and laws are constantly being changed and updated so it is important to have a good system in place. This will not only help you maximize the system that you already have configured but it will help keep budgets, goals and projects on track. Contact us now to see how we can help you become validated within the realm of CSV.
To learn more about Blue Harbors validation & compliance strategies, call us at (415) 375-0756, send us an email at info@BlueHarbors.com, or Contact Us HERE to schedule a meeting.